Happy Birthday, Project Easter Bunny -10 Years Old!
500 BASKETS MADE - THANK YOU!!
floydwarriors.com is known by its mission "Dinner is Done, Dishes are Clean and the Kids are OK!". To literally deliver on this, floydwarriors.com collects small toys and candy throughout the Capital Region and assembles beautiful baskets to gift hundreds battling cancer so they have a wonderful basket to give Easter Sunday to special children in their life.
On April 13th, 30 volunteers turned out at Quad Graphics to assemble 500 BEAUTIFUL baskets and these were gifted to 12 cancer support centers from Glens Falls, Amsterdam to Hudson, NY. We thank all who gave so generously of their time and donations! A special thanks to Ballston Spa National Bank, NBT, Progressive Insurance and Quad Graphics for their special support of our event.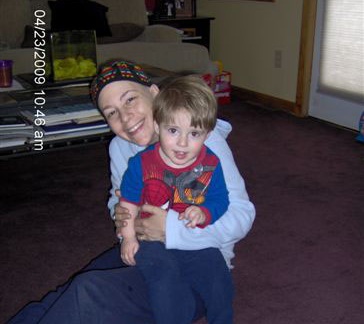 Yes, at 10:46am on April 23rd, 2009 I woke up too ill to make one Easter Basket. My son who I dreamed of having, would not get the thrill that morning of seeing a BIG basket waiting for him when he came downstairs. I vowed to make it up the next year!
Since 2009, we have made thousands of baskets, averaging 400 annually. Our baskets show the love of neighbors and are tied lovingly with a card inscribed "With God All Things Are Possible," -Matthew 19:26.
Happy Easter and may the love of Christ rise in your hearts. Our God is a great and awesome God. Sometimes it takes cancer to surrender and sometimes it just takes someone telling you He Lives. -L. Morahan